Alexis Grivas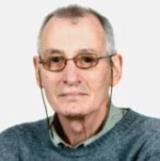 Alexis Grivas covers Greece for Screen.
Contact Info
Alexis Grivas
Correspondent (Greece)
Hungarian action-comedy Kills On Wheels and Icelandic-Danish coming of age story Heartstone take top prizes at Greek festival.

Hedi won best film, while Matt Johnson won best director for Operation Avalanche.

Athina Rachel Tsangari's Chevalier is the Greek submission to the foreign film category at the 2017 Academy Awards.