Alexis Grivas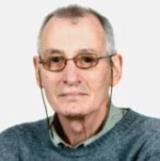 Alexis Grivas covers Greece for Screen.
Contact Info
Alexis Grivas
Correspondent (Greece)
The Greek Film Centre (EEK) has appointed a female filmmaker for the first time in its history.

Alexis Alexiou's neo-noir drama triumphed at an event dominated by the refugee crisis, with honorary award recipient Vanesa Redgrave speaking out against border policies.

The refugee crisis, the departure of festival director Dimitri Eipides and the appointment of a new general director dominated the 18th Thessaloniki International Documentary Film Festival.