Elaine Guerini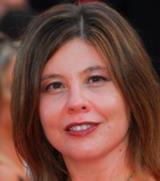 Elaine Guerini covers Brazil for Screen.
Contact Info
Elaine Guerini
Reporter (Brazil)
The Brazilian box office was up for the eighth consecutive year in 2013 as a result of strong performances from local films.

Argentina's Natural Sciences (Ciencias Naturales), directed by Matías Lucchesi, on Friday (December 6) won Ventana Sur's main Primer Corte Award, the competitive section of films still in post-production.

Blood Window, the first Latin American Fantastic Film Market, has been attracting plenty of interest at the fifth edition of Ventana Sur (Dec 3-6) in Buenos Aires.