Elaine Guerini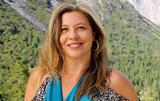 Elaine Guerini covers Brazil for Screen.
Contact Info
Elaine Guerini
Correspondent (Brazil)
Brazilian director discusses his Cannes Competition drama.

Globo's first production targeted exclusively at the Latin American market will be overseen by acclaimed Argentinian director Burman [pictured].

Porta dos Fundos - Contrato Vitalicio, from the YouTube comedy troupe, is now filming in Rio de Janeiro.