Elaine Guerini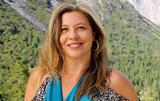 Elaine Guerini covers Brazil for Screen.
Contact Info
Elaine Guerini
Correspondent (Brazil)
Local hits including The Ten Commandments: The Movie boosted takings this year.

Sonia Braga, who has entered the awards season conversation with her role in Aquarius, tells Elaine Guerini why international success can be a double-edged sword.

Felipe Sholl's feature directorial debut earned top honours as the 18th edition of the Rio Film Festival concluded on Sunday night by honouring new voices of Brazilian cinema.