Elaine Guerini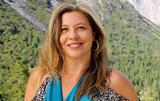 Elaine Guerini covers Brazil for Screen.
Contact Info
Elaine Guerini
Correspondent (Brazil)
Felipe Sholl's feature directorial debut earned top honours as the 18th edition of the Rio Film Festival concluded on Sunday night by honouring new voices of Brazilian cinema.

Brazilian director David Schurmann's film was selected over Aquarius by one vote, prompting some social media protests.

As revealed earlier this week, the 18th edition of the festival will feature more than 20 world premieres. Screen runs through some local highlights and previews the RioMarket.