Elaine Guerini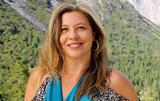 Elaine Guerini covers Brazil for Screen.
Contact Info
Elaine Guerini
Correspondent (Brazil)
"I'd rather face reality than make movies about superheroes," says the Narcos executive producer, who is currently tackling Brazil's Petrobas scandal.

Brazilian director discusses his Cannes Competition drama.

Globo's first production targeted exclusively at the Latin American market will be overseen by acclaimed Argentinian director Burman [pictured].