Elaine Guerini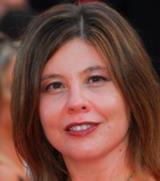 Elaine Guerini covers Brazil for Screen.
Contact Info
Elaine Guerini
Correspondent (Brazil)
Total revenue increased by 17.5% as admissions also received boost; local films fare well.

With Brazilian film-makers on the rise, Elaine Guerini rounds up a quintet of the country's most exciting talent

EXCLUSIVE: Nanda Costa, Roberta Rodrigues star in Rio Carnival rom-com.