Fionnuala Halligan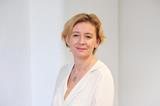 Contact Info
Fionnuala Halligan
Chief critic and reviews editor
PRODUCER: Londoner Emily Morgan is translating her knowledge of languages and international cinema into a career as a UK producer.

WRITER-DIRECTOR: "I watched a lot of films as a kid but it wasn't until I saw East Is East, at age 14 with the whole family in the living room, that I felt the unifying power of cinema. It was reflecting us as a family," says Aleem Khan, director of the powerful and affecting short Three Brothers, which was shortlisted for a Bafta this year.

Director: Although born in the UK, Ben Aston spent his childhood in Asia, returning to Bath when he was 14.