Septien director 'weathers' unique interview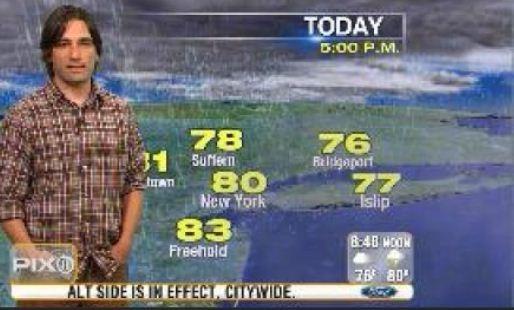 I've never seen an indie film director (or any film director, for that matter) have to pitch their film while delivering the weather forecast. So I had to share this video of Septien director Michael Tully plugging his film along with the rain coming to Morristown.
(Full disclosure: Tully is an old friend of mine. But regardless of that, his film Septien is one of the most amazing things I've seen this year — it debuted at Sundance, and I caught it in Rotterdam). It's now playing, rain or shine, at the IFC Center in New York.
The video is on the right or here.