Jean Noh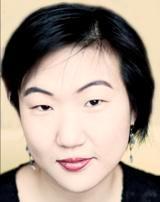 Based in Seoul, Jean Noh is deputy Asia editor and Korea correspondent for Screen International. She started her industry career in international film marketing and worked at the Pusan International Film Festival's projects market PPP as well as in production, and spent several working years at the Korean Film Council (KOFIC). Her freelance work includes annual territory reviews for Cahiers du Cinema in France, previously editing for Cine21 in Korea, and she is also a contributing editor at Korean Cinema Today.
Contact Info
Jean Noh
Deputy Asia Editor and Korea Correspondent
The 27th Tokyo International Film Festival (TIFF) opened today with the premiere of Disney animation Big Hero 6, presented by its creators including directors Chris Williams and Don Hall.

Tokyo International Film Festival (Oct 23-31) adds new venues and an increased focus on Japanese exports and Asian links.

Disney's latest animation received its world premiere in Tokyo, with the directors and producer in attendance.