Jean Noh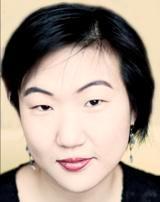 Based in Seoul, Jean Noh is deputy Asia editor and Korea correspondent for Screen International. She started her industry career in international film marketing and worked at the Pusan International Film Festival's projects market PPP as well as in production, and spent several working years at the Korean Film Council (KOFIC). Her freelance work includes annual territory reviews for Cahiers du Cinema in France, previously editing for Cine21 in Korea, and she is also a contributing editor at Korean Cinema Today.
Contact Info
Jean Noh
Deputy Asia Editor and Korea Correspondent
Busan's Asian Film Market has announced major events including a Korean Producers Forum featuring 10 filmmakers whose hits broke the 10 million admissions landmark at the local box office.

The 27th Tokyo International Film Festival (TIFF) has announced a seven-year collaboration with the Japan Foundation that includes co-producing a pan-Asian omnibus series.

Seven award-winning directors led by Royston Tan are set to create an omnibus film celebrating the 50th anniversary of Singapore and its people.