Jean Noh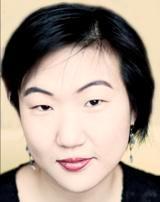 Based in Seoul, Jean Noh is deputy Asia editor and Korea correspondent for Screen International. She started her industry career in international film marketing and worked at the Pusan International Film Festival's projects market PPP as well as in production, and spent several working years at the Korean Film Council (KOFIC). Her freelance work includes annual territory reviews for Cahiers du Cinema in France, previously editing for Cine21 in Korea, and she is also a contributing editor at Korean Cinema Today.
Contact Info
Jean Noh
Deputy Asia Editor and Korea Correspondent
In South Korea, The Hobbit: The Desolation Of Smaug topped the box office its opening weekend in spite of discord between local distributor Warner Brothers Korea and exhibitors CJ CGV and Lotte Cinema about profit sharing.

South Korea's box office has topped a record 200 million admissions, according to the Korean Film Council (KOFIC) integrated ticketing website.

The second combined ScreenSingapore/Asia TV Forum & Market (ATF) event wrapped with organisners at Reed Exhibitions saying attendance numbers were up by the second day of the three-day event.