Jean Noh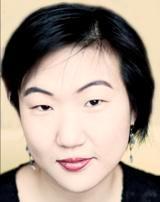 Based in Seoul, Jean Noh is deputy Asia editor and Korea correspondent for Screen International. She started her industry career in international film marketing and worked at the Pusan International Film Festival's projects market PPP as well as in production, and spent several working years at the Korean Film Council (KOFIC). Her freelance work includes annual territory reviews for Cahiers du Cinema in France, previously editing for Cine21 in Korea, and she is also a contributing editor at Korean Cinema Today.
Contact Info
Jean Noh
Deputy Asia Editor and Korea Correspondent
In Korea, the 18th Puchon International Fantastic Film Festival (PiFan) wrapped with Andreas Prochaska's Austria-Germany Alps cowboy co-production The Dark Valley picking up the Best of Puchon award.

The 27th Tokyo International Film Festival (TIFF) has announced its opening film will be the world premiere of Disney animation Big Hero 6.

The 18th Puchon International Film Festival (PiFan)'s Network of Asian Fantastic Films (NAFF) wrapped tonight with top Bucheon Award going to Dev Benegal's Indian project Dead, End Or: How I Learned To Stop Living And Love Being Officially Dead.