Jean Noh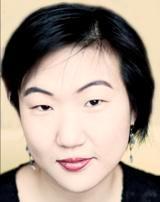 Based in Seoul, Jean Noh is deputy Asia editor and Korea correspondent for Screen International. She started her industry career in international film marketing and worked at the Pusan International Film Festival's projects market PPP as well as in production, and spent several working years at the Korean Film Council (KOFIC). Her freelance work includes annual territory reviews for Cahiers du Cinema in France, previously editing for Cine21 in Korea, and she is also a contributing editor at Korean Cinema Today.
Contact Info
Jean Noh
Deputy Asia Editor and Korea Correspondent
Local films in South Korea have topped 100 million admissions for the third consecutive year.

Seoul Metropolitan City has ordered Lotte Cinema's World Tower branch, housing the Guinness record holder for world's biggest screen, to shut down.

Guests include John Woo, Zhang Ziyi, Juliette Binoche, Cheng Pei Pei, Tong Dawei, Chen Bolin and Nastassja Kinski.