Jean Noh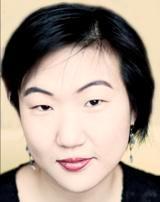 Based in Seoul, Jean Noh is deputy Asia editor and Korea correspondent for Screen International. She started her industry career in international film marketing and worked at the Pusan International Film Festival's projects market PPP as well as in production, and spent several working years at the Korean Film Council (KOFIC). Her freelance work includes annual territory reviews for Cahiers du Cinema in France, previously editing for Cine21 in Korea, and she is also a contributing editor at Korean Cinema Today.
Contact Info
Jean Noh
Deputy Asia Editor and Korea Correspondent
South Korea's Busan International Film Festival (BIFF) and China's Youku have initiated their Asian collaboration project to nurture new filmmakers with master directors.

Korean film industry representatives visited the Korean Film Council (KOFIC) in Busan on Tuesday to protest the organisation's budget decisions on funding for the Busan International Film Festival (BIFF) and independent and arthouse specialty cinemas.

World premieres include closing film The Chosen: Forbidden Cave from Kim Hui; competition line-up includes Coin Locker Girl, which played in Cannes Critics' Week.