Jean Noh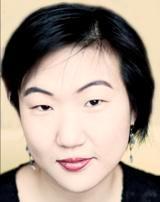 Based in Seoul, Jean Noh is deputy Asia editor and Korea correspondent for Screen International. She started her industry career in international film marketing and worked at the Pusan International Film Festival's projects market PPP as well as in production, and spent several working years at the Korean Film Council (KOFIC). Her freelance work includes annual territory reviews for Cahiers du Cinema in France, previously editing for Cine21 in Korea, and she is also a contributing editor at Korean Cinema Today.
Contact Info
Jean Noh
Deputy Asia Editor and Korea Correspondent
24 participants have been selected for the 10th Asian Film Academy, which will have Hungarian director Bela Tarr as its dean.

The 18th Puchon International Fantastic Film Festival (PiFan) opens tonight (July 17) with German film Stereo; this year's Producers' Choice Awards going to actor Hyun Bin and actress Son Ye-jin.

20th Century Fox and Village Roadshow have signed a Memorandum of Understanding with South Gyeongsang Province to build a theme park.