Jean Noh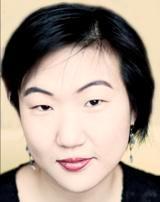 Based in Seoul, Jean Noh is deputy Asia editor and Korea correspondent for Screen International. She started her industry career in international film marketing and worked at the Pusan International Film Festival's projects market PPP as well as in production, and spent several working years at the Korean Film Council (KOFIC). Her freelance work includes annual territory reviews for Cahiers du Cinema in France, previously editing for Cine21 in Korea, and she is also a contributing editor at Korean Cinema Today.
Contact Info
Jean Noh
Deputy Asia Editor and Korea Correspondent
Chairman nominee Kim Dong-ho has told Screen he believes the festival will avoid the boycott.

Director Na Hong Jin talks to Screen about his Out of Competition Cannes 2016 title.

The five award-winning directors will each make a short film inspired by a piece of art from their region.