Jean Noh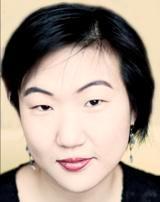 Based in Seoul, Jean Noh is deputy Asia editor and Korea correspondent for Screen International. She started her industry career in international film marketing and worked at the Pusan International Film Festival's projects market PPP as well as in production, and spent several working years at the Korean Film Council (KOFIC). Her freelance work includes annual territory reviews for Cahiers du Cinema in France, previously editing for Cine21 in Korea, and she is also a contributing editor at Korean Cinema Today.
Contact Info
Jean Noh
Deputy Asia Editor and Korea Correspondent
LA-based Ford Movie Group (FMG) and Singapore studio Silver Media Group have signed three MOUs at ScreenSingapore to collaborate on East-meets-West filmmaking.

As third-annual event kicks off welcoming 4000 buyers and sellers; organisers announce week-long event for 2014 combined with film festival and awards.

At ScreenSingapore/Asian Television Forum (ATF) today, Singapore's Infinite Studios signed an MOU on a joint venture with Indonesia's Screenplay Productions to produce a slate of six Indonesian theatrical features.