Jean Noh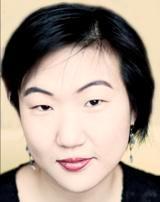 Based in Seoul, Jean Noh is deputy Asia editor and Korea correspondent for Screen International. She started her industry career in international film marketing and worked at the Pusan International Film Festival's projects market PPP as well as in production, and spent several working years at the Korean Film Council (KOFIC). Her freelance work includes annual territory reviews for Cahiers du Cinema in France, previously editing for Cine21 in Korea, and she is also a contributing editor at Korean Cinema Today.
Contact Info
Jean Noh
Deputy Asia Editor and Korea Correspondent
Theatrical box office was up 3.1% while admissions also grew; local films took 52% of admissions.

Festival counters that probe is "retaliation" for screening of controversial film; "I'm consulting with lawyers," exec tells Screen.

Korean producer Kang Hye-jung of Filmmaker R&K discusses her long collaboration with director husband Ryoo Seung-wan — including their local box-office smash Veteran — and the challenges of finding new Korean directing voices.