Jean Noh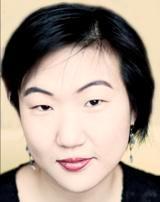 Based in Seoul, Jean Noh is deputy Asia editor and Korea correspondent for Screen International. She started her industry career in international film marketing and worked at the Pusan International Film Festival's projects market PPP as well as in production, and spent several working years at the Korean Film Council (KOFIC). Her freelance work includes annual territory reviews for Cahiers du Cinema in France, previously editing for Cine21 in Korea, and she is also a contributing editor at Korean Cinema Today.
Contact Info
Jean Noh
Deputy Asia Editor and Korea Correspondent
Kim Yang-hee's The Poet's Love takes Feature Film Pitching Grand Prize in JIFF's projects market, while Dongju; The Portrait Of A Poet is among the sold-out screenings at the festival (April 28-May 7).

Major South Korean exhibitor Lotte Cinema is opening two new sites with eight screens in Vietnam this week, bringing its total to 111 screens in the territory.

Korean sales company Finecut has picked up Kim Jee-woon's highly-anticipated The Age Of Shadows, which marks Warner Bros Korea's first local-language production.