Jean Noh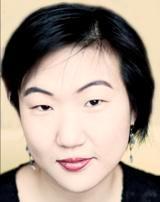 Based in Seoul, Jean Noh is deputy Asia editor and Korea correspondent for Screen International. She started her industry career in international film marketing and worked at the Pusan International Film Festival's projects market PPP as well as in production, and spent several working years at the Korean Film Council (KOFIC). Her freelance work includes annual territory reviews for Cahiers du Cinema in France, previously editing for Cine21 in Korea, and she is also a contributing editor at Korean Cinema Today.
Contact Info
Jean Noh
Deputy Asia Editor and Korea Correspondent
Lee Yong-kwan and three other former festival executives given suspended jail sentences by Busan District Court.

The 21st Busan International Film Festival (BIFF) wrapped on Saturday with its New Currents Award going to two Chinese debut features - Wang Xuebo's The Knife In The Clear Water and Zang Qiwu's The Donor.

Park Chan-wook and actor Song Kang-ho are reportedly on a blacklist created by president Park Geun-hye's office denying them government support.