Jean Noh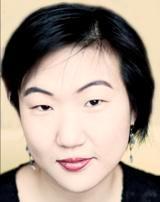 Based in Seoul, Jean Noh is deputy Asia editor and Korea correspondent for Screen International. She started her industry career in international film marketing and worked at the Pusan International Film Festival's projects market PPP as well as in production, and spent several working years at the Korean Film Council (KOFIC). Her freelance work includes annual territory reviews for Cahiers du Cinema in France, previously editing for Cine21 in Korea, and she is also a contributing editor at Korean Cinema Today.
Contact Info
Jean Noh
Deputy Asia Editor and Korea Correspondent
EXCLUSIVE: Japan's Nikkatsu Corporation has announced director Takashi Miike has started shooting Yakuza Apocalypse: The Great War Of The Underworld as of April 17.

South Korean studio CJ E&M has announced English-language dance romance Make Your Move has sold to 54 countries for a total of $6.3m to date.

The 15th Jeonju International Film Festival (JIFF) has announced its line-up with Opening Film to be the world premiere of Mad Sad Bad, a 3D zombie omnibus directed by Ryoo Seung-wan, Han Ji-seung and Kim Tae-yong.