Jean Noh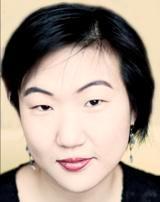 Based in Seoul, Jean Noh is deputy Asia editor and Korea correspondent for Screen International. She started her industry career in international film marketing and worked at the Pusan International Film Festival's projects market PPP as well as in production, and spent several working years at the Korean Film Council (KOFIC). Her freelance work includes annual territory reviews for Cahiers du Cinema in France, previously editing for Cine21 in Korea, and she is also a contributing editor at Korean Cinema Today.
Contact Info
Jean Noh
Deputy Asia Editor and Korea Correspondent
At ScreenSingapore, a group of producers from the ASEAN region announced the launch of the Southeast Asian Audio-Visual Association (SAAVA) yesterday (Dec 5).

Having plenty of moneybags isn't always a good thing, say producers at ScreenSingapore's conferences this week.

At ScreenSingapore/ATF, producers from Japan, South Korea, China and Singapore talked about the rise of regional finance and markets while identifying primary audiences and developing local stories.