Jean Noh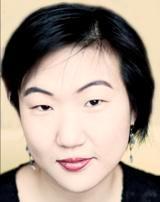 Based in Seoul, Jean Noh is deputy Asia editor and Korea correspondent for Screen International. She started her industry career in international film marketing and worked at the Pusan International Film Festival's projects market PPP as well as in production, and spent several working years at the Korean Film Council (KOFIC). Her freelance work includes annual territory reviews for Cahiers du Cinema in France, previously editing for Cine21 in Korea, and she is also a contributing editor at Korean Cinema Today.
Contact Info
Jean Noh
Deputy Asia Editor and Korea Correspondent
MDA-backed SGIFF (Dec 4-14) is part of Singapore Media Festival.

Walt Disney chief creative officer (CCO) John Lasseter talked about the influences of Japan, its art and Hayao Miyazaki's animation in particular on his work, Pixar and even in winning his wife's hand at a talk on "Cool Japan" held by the Tokyo International Film Festival on Friday.

Japanese actor-director slams production companies' close relationships with cinemas and how this is reflected in the country's awards.