Jean Noh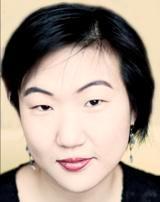 Based in Seoul, Jean Noh is deputy Asia editor and Korea correspondent for Screen International. She started her industry career in international film marketing and worked at the Pusan International Film Festival's projects market PPP as well as in production, and spent several working years at the Korean Film Council (KOFIC). Her freelance work includes annual territory reviews for Cahiers du Cinema in France, previously editing for Cine21 in Korea, and she is also a contributing editor at Korean Cinema Today.
Contact Info
Jean Noh
Deputy Asia Editor and Korea Correspondent
Japan's box office gross rose 6.6% to hit JPY207bn ($1.75bn) last year.

The Thai director talks about his feature inspired by his parents car accident, which receives its world premiere in competition at International Film Festival Rotterdam (IFFR).

Busan Metropolitan City has asked Lee Yong-kwan to step down as festival director of the Busan International Film Festival (BIFF) ahead of its 20th edition.