Jean Noh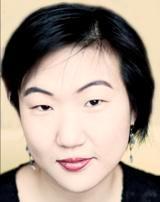 Based in Seoul, Jean Noh is deputy Asia editor and Korea correspondent for Screen International. She started her industry career in international film marketing and worked at the Pusan International Film Festival's projects market PPP as well as in production, and spent several working years at the Korean Film Council (KOFIC). Her freelance work includes annual territory reviews for Cahiers du Cinema in France, previously editing for Cine21 in Korea, and she is also a contributing editor at Korean Cinema Today.
Contact Info
Jean Noh
Deputy Asia Editor and Korea Correspondent
TIFFCOM delegates complain that uncoupling the Tokyo International Film Festival and its market is having a detrimental impact.

TIFFCOM: South Korean sales company Finecut has announced a raft of deals led by romantic comedy Fashion King.

Actresses Irene Jacob, Fumi Nikaido and Kiki Sugino hit the red carpet at the festival in Japan, which opened with Hiroshi Chono 's At Home.