Jean Noh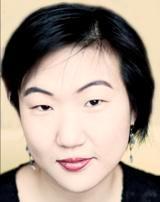 Based in Seoul, Jean Noh is deputy Asia editor and Korea correspondent for Screen International. She started her industry career in international film marketing and worked at the Pusan International Film Festival's projects market PPP as well as in production, and spent several working years at the Korean Film Council (KOFIC). Her freelance work includes annual territory reviews for Cahiers du Cinema in France, previously editing for Cine21 in Korea, and she is also a contributing editor at Korean Cinema Today.
Contact Info
Jean Noh
Deputy Asia Editor and Korea Correspondent
Latest report from KOFIC for the first half of 2014 also outlines the best first half year on record for foreign films.

When 20th Century Fox Korea announced last week that Dawn Of The Planet Of The Apes would open locally on July 10, one week earlier than previously planned, the South Korean film industry cried foul.

In South Korea, Lotte Cinema's Super Plex G has qualified as the world's biggest screen in the Guinness World Records.