Jean Noh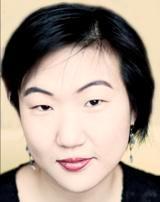 Based in Seoul, Jean Noh is deputy Asia editor and Korea correspondent for Screen International. She started her industry career in international film marketing and worked at the Pusan International Film Festival's projects market PPP as well as in production, and spent several working years at the Korean Film Council (KOFIC). Her freelance work includes annual territory reviews for Cahiers du Cinema in France, previously editing for Cine21 in Korea, and she is also a contributing editor at Korean Cinema Today.
Contact Info
Jean Noh
Deputy Asia Editor and Korea Correspondent
Directors of award-winning films including Uncle Boonmee… and Kandahar also back freedom of expression fight.

In a show of mass solidarity not seen since the Screen Quota protests nearly a decade ago, 74 South Korean film industry groups together held a press conference today (Feb 13) in Seoul to protest recent encroachments on freedom of expression.

EXCLUSIVE: Sales company inks deals to multiple territories on Boo Ji-young's Cart.