Jean Noh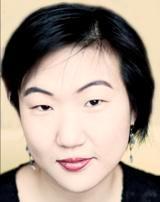 Based in Seoul, Jean Noh is deputy Asia editor and Korea correspondent for Screen International. She started her industry career in international film marketing and worked at the Pusan International Film Festival's projects market PPP as well as in production, and spent several working years at the Korean Film Council (KOFIC). Her freelance work includes annual territory reviews for Cahiers du Cinema in France, previously editing for Cine21 in Korea, and she is also a contributing editor at Korean Cinema Today.
Contact Info
Jean Noh
Deputy Asia Editor and Korea Correspondent
To qualify as a co-production, 20% or more of a film's production budget must be from the partner country and 30% in the case of broadcast programmes.

Korean director Shin Su-won is following up her second feature fiction film Pluto - a gritty high school thriller that won a Special Mention at the 2013 Berlinale - with Madonna in Un Certain Regard.

In South Korea, filmmakers are protesting a recently announced cut in funding from the Korean Film Council (KOFIC) for the beleaguered Busan International Film Festival (BIFF).