Jeremy Kay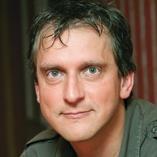 Jeremy Kay is Screen's US editor based in Los Angeles.
Contact Info
Jeremy Kay
US editor
The board of governors announced the news on Tuesday night adding that 20th Century Fox chairman and CEO Jim Gianopulos will embark on his first officer stint as treasurer.

Former president of District PR Kevin McLean will lead the operation as director while international film publicist Kara MacLean is manager and previously worked with Touchwood PR in Toronto.

The Caliber Media Western stars Kurt Russell, Patrick Wilson, Matthew Fox, Lili Simmons and Richard Jenkins.