Jeremy Kay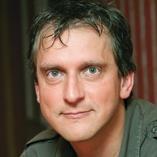 Jeremy Kay is Screen's US editor based in Los Angeles.
Contact Info
Jeremy Kay
US editor
DreamWorks Animation's latest tentpole held on to top spot as a trio of new openers arrived with a whimper including Berlinale opener Hail, Caesar! from the Coen Bros.

A great weekend for The Revenant in which Alejandro G Iñarritu confirmed his Oscar favourite status with a DGA win saw the film add $24m from 67 markets to push the running total to $176.4m.

The studio was one of several US majors to claim a coveted spot during Super Bowl 50 and subsequently issued a one-sheet that read, 'You know his name.' For a minute there we weren't sure, but we do now.