Jeremy Kay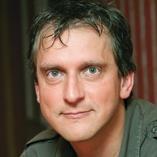 Jeremy Kay is Screen's US editor based in Los Angeles.
Contact Info
Jeremy Kay
US editor
Kevin Smith ruled the final Hall H session on Day 2 of Comic-Con (25) in his annual Q+A slot and used the occasion to enthuse about his return to film-making for what he called his best film.

If there is a theme emerging at this year's Comic-Con it is British talent making splashy show debuts and Daniel Radcliffe did not disappoint as he delighted Hall H on Friday (25) to promote Horns.

Benedict Cumberbatch — who else? — ruled Comic-Con on opening day Thursday with 22,254 mentions on social media, according to research compiled by Way To Blue.