Jeremy Kay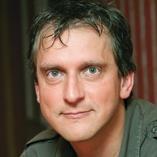 Jeremy Kay is Screen's US editor based in Los Angeles.
Contact Info
Jeremy Kay
US editor
Fox International prepares to unleash its YA adaptation The Maze Runner in an estimated 37 territories this weekend day-and-date with the North American launch.

Principal photography has concluded on the comedic thriller that reimagines Mark Twain's Huckleberry Finn and Tom Sawyer as grown men.

Guy Pearce and Cobie Smulders from The Avengers are mismatched personal trainers in the upcoming movie.