Jeremy Kay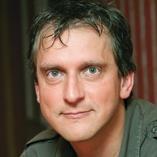 Jeremy Kay is Screen's US editor based in Los Angeles.
Contact Info
Jeremy Kay
US editor
Round-up: IMAX Corporation and Warner Bros have signed a multi-picture deal to release up to 30 films through 2020. Separately, Digital Cinema Distribution Coalition unveils its live streaming platform this week.

The Sundance Best Of Next audience award winner will open theatrically in the autumn as a campaign launch for Girls star Christopher Abbott and Cynthia Nixon.

EXCLUSIVE: Dean Devlin's international sales division will commence pre-sales next month on psychological thriller Border Crossing, based on the novel by Pat Barker.