Jeremy Kay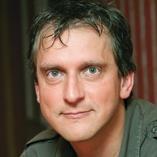 Jeremy Kay is Screen's US editor based in Los Angeles.
Contact Info
Jeremy Kay
US editor
Paramount and Warner Bros top brass said Christopher Nolan's sci-fi will open on November 5 on 70mm Imax, 70mm and 35mm formats – two days ahead of the conventional release.

It has emerged that Jason Sudeikis will lead the voice cast as Red, alongside Bill Hader, Maya Rudolph, Danny McBride and Peter Dinklage.

The long-serving senior executive will become president of domestic distribution and the outgoing Nikki Rocco.