Jeremy Kay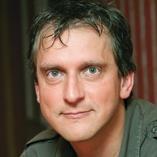 Jeremy Kay is Screen's US editor based in Los Angeles.
Contact Info
Jeremy Kay
US editor
Tom Cruise returned to pole position at the North American box office and bucked the trend of diminishing debuts for the last two episodes in the spy franchise, playing his part in helping 2015 box office stay 8.1% ahead of last year by the same stage.

The action icon who defies the slide of age returned to the fray over the weekend as Mission Impossible: Rogue Nation dominated the international arena on $65m from 40 territories and ruled North America on $56m.

The 'Rathergate' drama starring Robert Redford and Cate Blanchett will open in New York and Los Angeles on October 16.