Jeremy Kay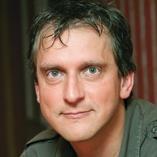 Jeremy Kay is Screen's US editor based in Los Angeles.
Contact Info
Jeremy Kay
US editor
The EFM dance card is filling up as Sierra/Affinity announced it will launch sales on the Ethan Hawke assassin thriller 24 Hours To Live, while Foresight Unlimited arrives with Alec Baldwin and Demi Moore as illicit lovers in the drama Blind.

EXCLUSIVE: On the eve of the EFM, AMBI Distribution led by Julie Sultan has secured worldwide rights to the coming-of-age adventure starring Maria Bello.

EXCLUSIVE: Jason Moring announced on Friday a deal for the company to handle international sales in Berlin on Youssef Delara's drama.