Jeremy Kay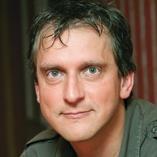 Jeremy Kay is Screen's US editor based in Los Angeles.
Contact Info
Jeremy Kay
US editor
The Indian filmmaker will serve as chairman of the 19th edition of Capri, Hollywood – The International Film Festival, scheduled to run in the Gulf of Naples from December 26-January 2, 2015.

More than 350 films from 60 countries will screen over the course of the festival, set to run in Brazil from September 24–October 8.

Top brass at the 13th San Diego Film Festival have added three recent Toronto premieres to the line-up and announced they will honour Beau Bridges.