Jeremy Kay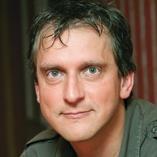 Jeremy Kay is Screen's US editor based in Los Angeles.
Contact Info
Jeremy Kay
US editor
Tara Subkoff's genre film stars Chloe Sevigny, Tim Hutton, Natasha Lyonne, Balthazar Getty and Taryn Manning, among others.

The distributor announced on Friday that Blair Westlake, Andy Schuon, Zvi Rhine and Patrick O'Brien have joined as independent directors and will serve on the board, effective immediately.

Asa Butterfield, Carla Gugino and Britt Robertson have also joined the untitled intergalactic love story that Peter Chelsom will direct.