Jeremy Kay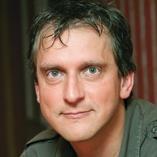 Jeremy Kay is Screen's US editor based in Los Angeles.
Contact Info
Jeremy Kay
US editor
The executive arrives from QED International and will work on Myriad's theatrical titles with a focus on digital and new media distribution.

Principal photography got underway this week in Toronto on David Bezmozgis' drama. Mongrel Media holds Canadian rights.

In Richie Mehta's profoundly engrossing drama Siddharth, a chain-wallah in India sends his young son to work far away on the sub-continent. When the child does not return home, the father sets off on a quest.