Jeremy Kay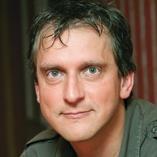 Jeremy Kay is Screen's US editor based in Los Angeles.
Contact Info
Jeremy Kay
US editor
In a development that looks set to exacerbate simmering unrest between Sony Pictures and the major exhibitors, the studio has moved ahead with an online platform release for the controversial comedy.

UPDATED DECEMBER 24: Approximately 300 independent theatres across the US will screen the controversial comedy on December 25 after Sony Pictures initially pulled the release in response to last week's refusal by the five major exhibitors to screen it.

The distributor has picked up North American rights from Cinetic Media to Lawrence Michael Levine's screwball murder mystery.