Jeremy Kay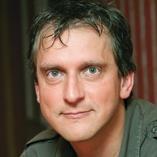 Jeremy Kay is Screen's US editor based in Los Angeles.
Contact Info
Jeremy Kay
US editor
Heading into the holidays Buena Vista's animation climbed one place to the pinnacle of the North American charts on an estimated $31.6m for $134.3m. Inside Llewyn Davis arrived on a superb limited debut.

The Hunger Games: Catching Fire generated a further $44.3m through 83 Lionsgate international markets in its third weekend to push the running total to $336.7m. The global tally has reached $673.4m.

Warner Bros duo share top prize from Los Angeles Film Critics Association.