Jeremy Kay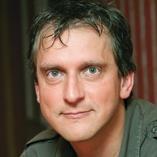 Jeremy Kay is Screen's US editor based in Los Angeles.
Contact Info
Jeremy Kay
US editor
The prospect of Brad Pitt in a tank proved irresistible to North American audiences as the Second World War tale rolled into action through Sony, while Birdman delivered the result of the weekend with a massive limited launch via Fox Searchlight.

Guardians Of The Galaxy surged past $400m as a robust second weekend hold in China generated $23.1m overall and propelled the international running total to $404.8m.

IFC Films has acquired US rights to Andrew Niccol's highly regarded drone film starring Ethan Hawke and January Jones. Separately monterey media has taken Like Sunday, Like Rain.