Jeremy Kay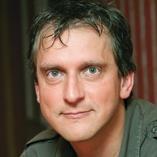 Jeremy Kay is Screen's US editor based in Los Angeles.
Contact Info
Jeremy Kay
US editor
Andrea Iervolino and Monika Bacardi have assumed control of the majority of the Exclusive Media Group (EMG) library that includes Memento, Donnie Darko and End Of Watch.

The Australian high-altitude director's stirring counterpoint to Venice opener Everest tells the story of scaling the world's most famous peak from the point of view of sherpas - the ace mountaineers and ethnic Nepali guides.

UPDATED: A Colorado judge has granted the soul legend an injunction to stop Friday's screening of Amazing Grace.