Jeremy Kay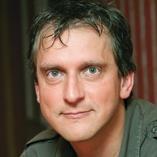 Jeremy Kay is Screen's US editor based in Los Angeles.
Contact Info
Jeremy Kay
US editor
Pyongyang has denied FBI claims that North Korea was behind the Sony Pictures Entertainment cyber attacks and called for a joint inquiry with the US into the matter.

Sony top brass have gone on the offensive in light of their vilified decision to cancel the release of The Interview, placing the onus on exhibition partners, hinting at a future release and engaging in a spat with US President Barack Obama.

Kieran Breen has been promoted to president of international theatrical marketing at 20th Century Fox, reporting to co-presidents of worldwide theatrical marketing Paul Hanneman and Tomas Jegeus.