Jeremy Kay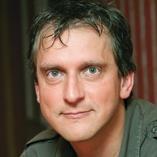 Jeremy Kay is Screen's US editor based in Los Angeles.
Contact Info
Jeremy Kay
US editor
EXCLUSIVE: Anick Poirier has bulked up Seville International's Cannes slate and will commence talks with buyers on the drama from Sophie Deraspe.

EXCLUSIVE: The LA-based company will kick off international sales in Cannes on the Sundance drama starring Peter Sarsgaard and Winona Ryder.

The distribution and sales arm of Andrea Iervolino and Lady Monika Bacardi's AMBI Group will commence sales in Cannes on the CGI family animation boasting the talents of Alec Baldwin and John Cleese.