Jeremy Kay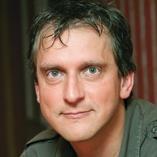 Jeremy Kay is Screen's US editor based in Los Angeles.
Contact Info
Jeremy Kay
US editor
All eyes will be on confirmed results on Monday as Fox International's Rio 2 finished the weekend on an estimated $48m from 65 markets, compared to a $47m initial haul for The Amazing Spider-Man 2 from 14.

The studio announced (20) it had crossed the threshold for the year-to-date in a company record time to stand at $1.086bn.

Marvel Studios' 2014 poster boy stayed top of the North American charts in its in third weekend in action, adding an estimated $26.6m to reach $201.5m.