Jeremy Kay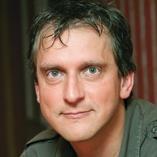 Jeremy Kay is Screen's US editor based in Los Angeles.
Contact Info
Jeremy Kay
US editor
Mission: Impossible – Rogue Nation arrives in 40 territories day-and-date with North America in an opening salvo that should result in a new weekend champion.

Ryan Kavanaugh's embattled studio ended months of speculation on Thursday, initiating a voluntary Chapter 11 filing it said would allow it to strengthen the balance sheet and recapitalise.

The seven-year veteran who arrived in September 2008 to head the international division and climbed to president and COO has resigned and will leave in November.