Jeremy Kay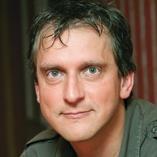 Jeremy Kay is Screen's US editor based in Los Angeles.
Contact Info
Jeremy Kay
US editor
Warner Bros triggers a wide release of San Andreas day-and-date with North America in 60 markets this weekend including eight majors.

EXCLUSIVE: Afghan War film Hyena Road is understood to be among a band of Canadian films in the frame to open the 40th anniversary edition of the Toronto International Film Festival (TIFF).

The British director will be the subject of the organisation's prestigious 'Brits To Watch: The Screenings' series.