Jeremy Kay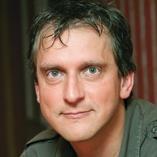 Jeremy Kay is Screen's US editor based in Los Angeles.
Contact Info
Jeremy Kay
US editor
Black Bear Pictures' Matthew McConaughey adventure has found its US home after TWC-Dimension beat out rival bidders with what is believed to be a $15m MG and $20m-plus P&A commitment.

The director of the upcoming summer release Jurassic World will direct for Sidney Kimmel Entertainment based on an original screenplay by novelist Gregg Hurwitz.

Nicolas Winding Refn has started principal photography on the horror tale from Space Rocket Nation starring Elle Fanning, Christina Hendricks and Keanu Reeves. Gaumont and Wild Bunch jointly represent rights.