Jeremy Kay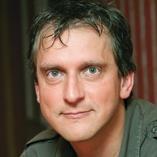 Jeremy Kay is Screen's US editor based in Los Angeles.
Contact Info
Jeremy Kay
US editor
Top brass at the 27th annual Palm Springs International Film Festival (PSIFF) will screen 40 out of the 81 foreign-language Oscar submissions including frontrunner Son Of Saul from Hungary (pictured), France's Mustang and The Clan from Argentina.

FilmSharks heads into Ventana Sur with a couple of key deals under its belt on the Argentinian director's upcoming dramatic comedy El Rey del Once (The Tenth Man).

Tom McCarthy's ensemble drama further bolstered its awards season credentials by claiming best feature and screenplay honours at the IFP Gotham Independent Film Awards in New York on Monday.