Jeremy Kay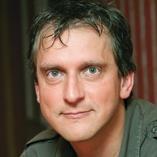 Jeremy Kay is Screen's US editor based in Los Angeles.
Contact Info
Jeremy Kay
US editor
The Sundance Institute hierarchy announced on December 12 the nine films from the 2014 Sundance Film Festival that will screen in independent theatres across the country on January 30.

Senior executives at the Academy announced on Dec 12 that 114 scores have been submitted for the original score Oscar category.

Top brass at the 25th annual Palm Springs International Film Festival (PSIFF) have announced a new programme on Canadian Cinema as well as the traditionally strong roster of foreign-language films eligible for the FIPRESCI Award in the Awards Buzz section, and Modern Masters.