Liz Shackleton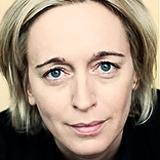 Contact Info
Liz Shackleton
Asia Editor
Japanese animator and creator of the Evangelion series, Hideaki Anno, talks to Liz Shackleton about the joys of destruction.

CHINA BOX OFFICE: Zhang Yibai's Fleet Of Time stayed at the top of China's box office in its second week, grossing $35.64m from 6.3 million admissions.

Lebanese filmmaker Bass Breish is gearing up to make his feature debut, Mate, with German production house Filmbucht Filmproduktion.