Liz Shackleton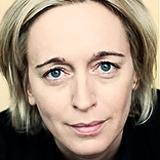 Contact Info
Liz Shackleton
Asia Editor
CHINA BOX OFFICE: Sequel slips past Dragon Blade and Wolf Totem in second week of Chinese New Year holiday.

Philip Yung's Port Of Call to close the festival.

Marco Mueller, recently appointed general advisor of the 5th Beijing International Film Festival (BJIFF), has unveiled his team of ten international industry professionals.