Liz Shackleton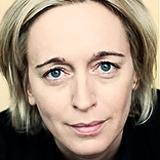 Contact Info
Liz Shackleton
Asia Editor
BIFF co-founder and honorary director Kim Dong-ho has been appointed as president of the international jury for this year's Asia Pacific Screen Awards (APSA).

Malaysian action comedy Polis Evo has given the local film industry a much-needed boost, grossing $1.8m (RM8m) in 11 days, to become the highest-grossing local film of 2015.

Nine years in the making, Mozez Singh's feature directorial debut is the story of a young man who escapes his humble roots in Punjab to become a big shot in the corporate world in both Delhi and Dubai.