Liz Shackleton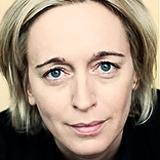 Contact Info
Liz Shackleton
Asia Editor
CHINA BOX OFFICE: Christopher Nolan's Interstellar retained its lead at the top of the China box office last week, grossing $41.45m from 7 million admissions.

Bangladeshi filmmaker Mostofa Sarwar Farooki's No Man's Land was awarded the $16,000 (Rs1m) NFDC Development Award at the close of the Film Bazaar co-production market (Nov 20-24).

EXCLUSIVE: Kunal Nayyar has been cast in Sikhya Entertainment's sci-fi drama Punha, marking The Big Bang Theory star's first acting role in Hindi.