Liz Shackleton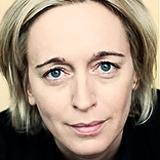 Contact Info
Liz Shackleton
Asia Editor
Jeddah-based digital content platform Uturn Entertainment is moving its head office to Dubai as part of a push to expand across the region and further afield.

UAE filmmaker Abdullah Hassan Ahmed's Sunrise scooped the $100,000 IWC Filmmaker Award at DIFF last night.

Dubai Film Market is introducing a selection of Indian projects for the first time this year through a partnership with Europe's PJLF Three Rivers Residency.