Liz Shackleton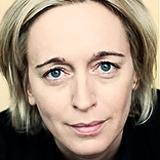 Contact Info
Liz Shackleton
Asia Editor
CHINA BOX OFFICE: Fox International's Dawn Of The Planet Of The Apes kept local action title The Four 3 off the top spot at the China box office last week, grossing a hefty $45.13m over its three-day opening weekend.

UPDATED: The social media campaign to save the Mumbai Film Festival, threatened with closure due to a lack of funding, has raised $250,000 in just two days.

More than 20 festival heads and programmers have signed a statement in support of the Beijing Independent Film Festival, which was shut down by Chinese authorities last weekend.