Liz Shackleton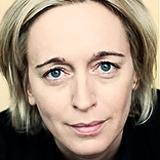 Contact Info
Liz Shackleton
Asia Editor
CHINA BOX OFFICE: Japanese animation Stand by Me Doraemon topped the China box office last week, grossing $38.29m in its opening four days.

China's Wanda Cinema Line is acquiring Australian exhibitor Hoyts Group for an undisclosed amount.

John Collee (The Alchemyst, Master And Commander) will adapt the Chinese fantasy novel series The Mirror, which has been optioned by Ruyi Films and Syon Media.