Liz Shackleton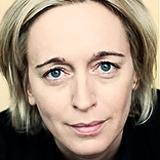 Contact Info
Liz Shackleton
Asia Editor
Bollywood star Salman Khan has been sentenced to five years in prison for killing a homeless man in a hit-and-run incident in 2002.

EXCLUSIVE: Victor Vu's Yellow Flowers On The Green Grass is set in 1980s Vietnam.

CHINA BOX OFFICE: Local releases You Are My Sunshine and Helios slowed down but did not derail the Furious 7 juggernaut at the China box office last week, with the film grossing a further $45.63m for a cume of $370.83m.