Liz Shackleton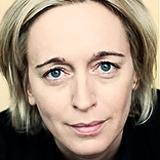 Contact Info
Liz Shackleton
Asia Editor
Former Warner Bros film chief Jeff Robinov is reportedly in talks with China's Huayi Brothers Media Corp to secure financing for a new venture that will produce five films a year.

Robocop had a strong opening in China last weekend, grossing $20.67m (Feb 28-March 2), but The Hobbit: The Desolation Of Smaug kept the top spot in the box office chart.

Wei Te-sheng-produced sports drama Kano topped the box office over its opening weekend in Taiwan (Feb 27-March 2).