Liz Shackleton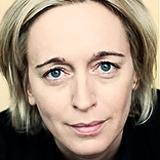 Contact Info
Liz Shackleton
Asia Editor
Indian films Court, Chauranga and Killa were the big winners at the close of the Mumbai Film Festival (MFF), which wrapped on Tuesday night.

Some of India's leading filmmakers discussed the country's lack of creative screenwriters during a Mumbai Film Festival panel discussion.

Serbian director Goran Paskaljevic is planning to shoot Indo-Serbian co-production Dev Bhoomi, starring Victor Banerjee, in India next March.