Liz Shackleton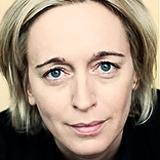 Contact Info
Liz Shackleton
Asia Editor
Shanker Raman's Gurgaon and Rahul Jain's Machines both picked up Prasad Digital Intermediate Awards at the close of Film Bazaar on Nov 25.

EXCLUSIVE: Hindi-language drama sold by Films Boutique.

EXCLUSIVE: Manoj Bajpayee [pictured] and Smita Tambe will star in Atanu Mukherjee's Unknown Faces, produced by Drishyam Films, which is scheduled to start shooting on December 11.