Liz Shackleton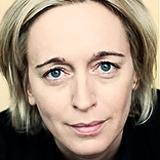 Contact Info
Liz Shackleton
Asia Editor
CHINA BOX OFFICE: The third installment in Guo Jingming's Tiny Times franchise grossed $50.12m over its opening weekend in China, finally toppling Transformers: Age Of Extinction from the top spot.

China's box office increased by 25% to reach $2.23bn (RMB13.74bn) in the first half of 2014, according to official figures from the State Administration of Press, Publication, Radio, Film and Television (SAPPRT).

Kevin Lee's documentary Unveil The Truth II: State Apparatus won the Grand Prize and best documentary at this year's Taipei Film Awards, which took place at the close of the Taipei Film Festival on July 19.