Liz Shackleton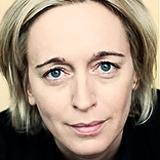 Contact Info
Liz Shackleton
Asia Editor
The initiative, highlighting five emerging film talents from the Arab world, is presented at Dubai International Film Festival.

VR is shaping up to be a combination of cinema, theatre and gaming, says the director of the UAE's first VR narrative short Flash.

Gary Locke, former US ambassador to China, will advise joint venture between China's Weying and Lead Capital general partner Johnny Hsu.