Liz Shackleton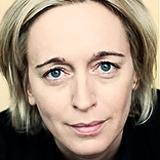 Contact Info
Liz Shackleton
Asia Editor
Rajesh Kamat has been promoted to chief operating officer of CA Media, the Asian investment arm of Peter Chernin's The Chernin Group, starting April 2014.

Former Warner Bros film chief Jeff Robinov is reportedly in talks with China's Huayi Brothers Media Corp to secure financing for a new venture that will produce five films a year.

Robocop had a strong opening in China last weekend, grossing $20.67m (Feb 28-March 2), but The Hobbit: The Desolation Of Smaug kept the top spot in the box office chart.