Liz Shackleton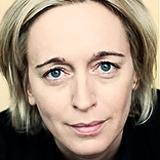 Contact Info
Liz Shackleton
Asia Editor
Hany Abu-Assad's Omar won best film in the Muhr Arab feature competition at this year's Dubai International Film Festival (DIFF), while Anthony Chen's Ilo Ilo won best film in the Muhr AsiaAfrica section.

Liz Shackleton talks to Mohamed Khan about his romantic drama, which received a gala screening at DIFF.

The Middle East film and TV industries need more film incentives, a bigger talent pool and a reliable TV ratings system in order to be able to compete on an international level, according to a white paper released at DIFF this week.