Liz Shackleton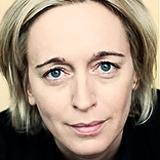 Contact Info
Liz Shackleton
Asia Editor
China's Wanda Group and Korea's second biggest city, Busan, are reportedly setting up a $90m (KRW100bn) fund to finance China-Korea co-productions.

Hong Kong and South Korea have signed a memorandum of understanding (MOU) which aims to encourage collaboration between the two countries' creative industries.

CHINA BOX OFFICE: Christopher Nolan's Interstellar retained its lead at the top of the China box office last week, grossing $41.45m from 7 million admissions.