Liz Shackleton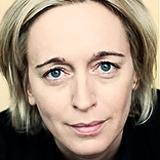 Contact Info
Liz Shackleton
Asia Editor
Start-up UK and Beijing-based production company Parc Media has unveiled a slate of three China-UK co-productions, two of which will use Douglas Trumbull's new MAGI 3D process.

Taiwanese distributor Catchplay has signed a deal to co-finance and co-distribute three New Regency productions: The Revenant, Assassin's Creed and Splinter Cell.

A new international platform for Arab cinema, the Arab Cinema Center (ACC), will launch at this year's European Film Market in Berlin, representing 11 Arab production companies and organisations.