Liz Shackleton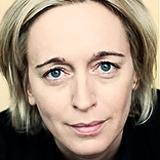 Contact Info
Liz Shackleton
Asia Editor
CHINA BOX OFFICE: Monster Hunt continuted to break records at the China box office office last week, becoming the highest-grossing Chinese film ever with a gross of $221.41m after 11 days.

Hong Kong-based Celestial Tiger Entertainment (CTE) has renewed its exclusive, multi-year output deals with Hong Kong studios Emperor Motion Pictures (EMP), Mega-Vision Project Workshop (MVPW) and Universe Entertainment.

CHINA BOX OFFICE: Edko Films' 3D adventure Monster Hunt broke a string of box office records on its opening weekend in China, according to EntGroup figures, grossing $107.58m in four days.