Liz Shackleton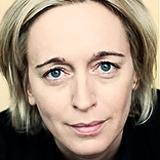 Contact Info
Liz Shackleton
Asia Editor
CHINA BOX OFFICE:  Boosted by a visit to China by star Colin Firth, Kingsman: The Secret Service topped the China box office on its opening weekend, grossing $24.25m in three days.

Lou Ye's Blind Massage won best film at the Asian Film Awards in Macau on Tuesday night, while Ann Hui won best director for The Golden Era.

Indian filmmaker Kiran Rao has been appointed creative director of Mumbai's first arthouse cinema, FilmBay, an initiative of India' National Film Development Corporation (NFDC), to be launched by the end of this year.