Liz Shackleton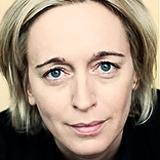 Contact Info
Liz Shackleton
Asia Editor
A study from research consultancy Sycamore Research and Marketing has found that 73% of Taiwanese netizens admit they pirate movies and music, although 81% agree that piracy is wrong.

CHINA BOX OFFICE: DreamWorks Animation's How To Train Your Dragon 2 topped the Chinese box office for the week August 11-17, grossing $26.32m over a four-day weekend, while Pompeii opened in third position with $6.68m over three days.

Online video company is working with partners including CITIC to enter retail and financial service industries.