Liz Shackleton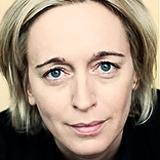 Contact Info
Liz Shackleton
Asia Editor
MPAA chairman and chief executive Chris Dodd talks to Liz Shackleton about Japanese audiences, China's quotas and the impact of digital distribution on the film business.

Taiwan's Ministry of Culture has said it will expand the country's quota for mainland Chinese films to also include arthouse and award-winning Chinese titles.

CHINA BOX OFFICE: Teenage Mutant Ninja Turtles retained its lead at the China box office for the week November 3-9, grossing a further $25.17m from 4 million admissions for a cumulative total of $52.12m.