Liz Shackleton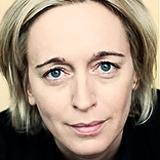 Contact Info
Liz Shackleton
Asia Editor
The Walt Disney Co (India) is scaling back its local-language production, according to local media reports.

Seth Larney and Nasir Jani will co-direct the action thriller.

IM Global has launched a Beijing-based venture, Go Global, which aims to connect the booming Chinese film industry to the rest of the world, and will make its debut at the upcoming Venice Film Festival.