Liz Shackleton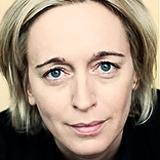 Contact Info
Liz Shackleton
Asia Editor
India and China signed a long-planned co-production agreement during the state visit of China's president Xi Jinping to India.

Tencent has become the latest Chinese internet giant with film industry ambitions, announcing plans to produce four to five movies a year.

The Mumbai Film Festival (Oct 14-21), recently saved by public donations following a funding crunch, unveiled its line-up today including the India Gold Competition and International Competition for first features.