Liz Shackleton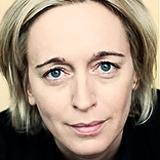 Contact Info
Liz Shackleton
Asia Editor
CHINA BOX OFFICE: Peter Ho-sun Chan's Dearest topped the China box office for the week September 22-28, grossing $15.85m over its first four days.

Mohamed Khan's Factory Girl has been selected as Egypt's submission to the best foreign-language film category of the Academy Awards.

EXCLUSIVE: Arclight Films' period action film Outcast, starring Nicolas Cage, was pulled from Chinese theatrical release last night, just hours before its midnight previews.