Liz Shackleton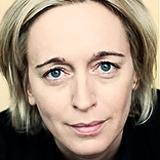 Contact Info
Liz Shackleton
Asia Editor
Hong Kong and Amsterdam-based sales agent Fortissimo Films has filed for voluntary bankruptcy in the Netherlands, bringing to a close the company's 25-year run as a champion of Asian and independent cinema.

Hong Kong-based Media Asia has acquired rights to distribute Martin Scorsese's upcoming crime drama The Irishman in China.

Finecut also sells horror feature into Europe, Asia.