Martin Blaney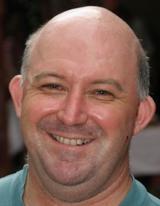 Martin Blaney covers Germany for Screen.
Contact Info
Martin Blaney
Reporter (Germany)
Norway's submission to the Oscars to open 56th edition; Jihlava docfest winners revealed.

Co-Production Development Fund launched between Germany and Italy; growing concern about future of German incentive DFFF

The world premiere of Czech fiction film-maker Alice Nellis' documentary Auditioning For Parenthood will open the 18th Jihlava International Documentary Film Festival tonight (Oct 23).