Martin Blaney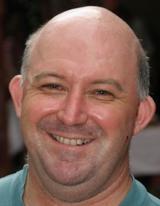 Martin Blaney covers Germany for Screen.
Contact Info
Martin Blaney
Reporter (Germany)
Locarno's Golden Leopard has been awarded to Filipino director Lav Diaz's five-and-a-half-hour epic From What Is Before.

Locarno director talks highlights and UK presence at the festival and looks to 2015.

Fund is dedicated to supporting audience development strategies; Meanwhile, Beta Cinema has acquired Toronto title Labyrinth of Lies.