Martin Blaney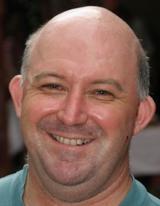 Martin Blaney covers Germany for Screen.
Contact Info
Martin Blaney
Reporter (Germany)
Russian actor Sergey Puskepalis is to make his directorial debut and has cast Alexey Serebryakov, star of Cannes winner Leviathan.

The campaign to free Ukrainian film-maker Oleg Sentsov from detention in Russia has been taken to the European Court of Human Rights (ECHR).

Uberto Pasolini's second feature [pictured] wins at fifth edition of Russian showcase for young European cinema.