Martin Blaney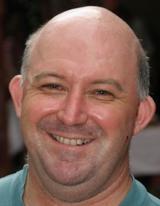 Martin Blaney covers Germany for Screen.
Contact Info
Martin Blaney
Reporter (Germany)
EXCLUSIVE: Call for directors, producers and sales agents to give their films for free to festivals in troubled Ukraine.

Trier to develop in-house projects and co-productions at the Munich-based company.

Timur Bekmambetov's first outing as a director since his Hollywood film Abraham Lincoln: Vampire Hunter sees him going back in time again to the beginning of the First World War at the end of 1914.