Martin Blaney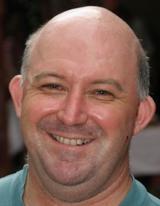 Martin Blaney covers Germany for Screen.
Contact Info
Martin Blaney
Correspondent (Germany)
KFM: Russian investor boards 'Black Angel' remake, 'made in Russia' blockbusters, KFM pitching winners, Latido picks up Ukrainian debut

Screen Pitch competition line-up; Queen Of Spades opens Main Competition.

Close to 40 films will be presented at the inaugural edition of the Russian event.