Martin Blaney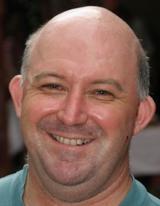 Martin Blaney covers Germany for Screen.
Contact Info
Martin Blaney
Reporter (Germany)
Germany's Commerzbank is prepared to serve as a financier of more international co-productions going forward as it increased its annual financing volume for film and TV production to $340m (€300m) in 2014.

European Commissioner Günther Oettinger's proposals for a Single European Copyright Title has now received from support from some quarters in the European Parliament (EP) in Strasbourg.

German distributors Neue Visionen and Salzgeber & Co. Medien each acquired a raft of new titles at this year's European Film Market (EFM).