Martin Blaney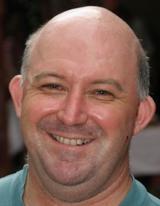 Martin Blaney covers Germany for Screen.
Contact Info
Martin Blaney
Reporter (Germany)
EXCLUSIVE: Prague-based US producer Rick McCallum is behind what is likely to be the first official Czech-Dutch co-production with writer-director Karin Babinská's romantic drama Following The Dream (Za Sny).

'The Artist' director Michel Hazanavicius leads call against the creation of a Digital Single Market

Two days cut from festival, competition titles reduced and line-up almost halved in the face of tough economic circumstances.