Martin Blaney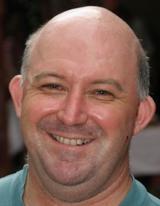 Martin Blaney covers Germany for Screen.
Contact Info
Martin Blaney
Reporter (Germany)
In her first year as head of Locarno Film Festival's co-production lab Open Doors, Ananda Scepka brings the focus back to Sub-Saharan Africa. Martin Blaney discovers why

Film-maker Kleber Mendoça, who won the FIPRESCI Prize at Rotterdam and Wroclaw's New Horizons for his fiction feature debut Neighbouring Sounds in 2012, will be in Locarno next month as part of an almost 60-strong Brazilian delegation.

Distribution and training programmes face budget cuts in 2015.