Martin Blaney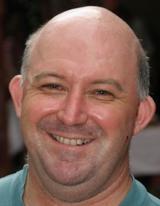 Martin Blaney covers Germany for Screen.
Contact Info
Martin Blaney
Reporter (Germany)
Ida has continued its winning streak by being voted as the winner of the eighth LUX Film Prize by members of the European Parliament.

EXCLUSIVE: New MEDIA head Lucia Recalde Langarica tells Screen about untapped potential in European talent.

UPDATE: Pawlikowski is only third Polish director to win EFA's top prize; Steve McQueen pays tribute to Jean Vigo; Ukrainian diector Oleg Sentsov gets an empty seat at the awards in Riga.