Martin Blaney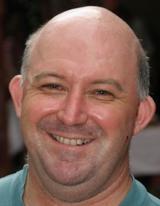 Martin Blaney covers Germany for Screen.
Contact Info
Martin Blaney
Reporter (Germany)
Festival gets five-year commitment from regional government.

Veteran Bulgarian actor Ivaylo Hristov's third feature film as director, the coming-of-age tale Losers, won the Golden St. George Prize for best film on Friday at the 37th edition of the Moscow International Film Festival (MIFF), which ran from June 19-26.

Producer-director Andrey Silvestrov's The Ice Hole was named the winner of the first Screen International Best Pitch Award at the Moscow Business Square (MBS).