Martin Blaney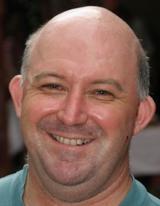 Martin Blaney covers Germany for Screen.
Contact Info
Martin Blaney
Reporter (Germany)
Creative Europe's MEDIA sub-programme is set to come under the responsibility of the Commissioner for Digital Economy and Society to reflect the future role of the digital shift in the development of the creative content industry in Europe.

Restored, re-edited version of The Deluge to open Michal Oleszczyk's first year at Gdynia

Trieste's When East Meets West (WEMW) co-production market is to cast its net wider to include North America for the first time.