Martin Blaney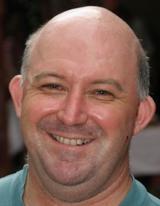 Martin Blaney covers Germany for Screen.
Contact Info
Martin Blaney
Correspondent (Germany)
Projects from directors Bodo Kox and Adrian Panek are also being introduced.

EXCLUSIVE: Market is due to screen more than 100 new Russian and foreign films to industry and public.

Directors Chanya Button, Adrian Sitaru, Xavier Seron scoop prizes; festival reveals works in progress winners.