Martin Blaney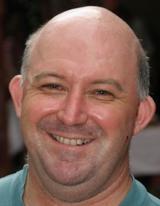 Martin Blaney covers Germany for Screen.
Contact Info
Martin Blaney
Reporter (Germany)
Creative Europe's MEDIA sub-programme is to boost its funding for the online distribution of European films this year.

Lithuanian documentaries will be in the spotlight at this year's 55th Krakow Film Festival (May 31-June 7) which opens with Krzysztof Kopczynski's The Dybbuk. A Tale Of Wandering Souls.

The film industries of Finland and Austria will be under the spotlight at the 7th Moscow Business Square (MBS) (June 21-22).