Martin Blaney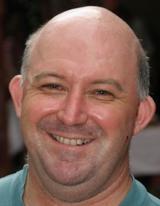 Martin Blaney covers Germany for Screen.
Contact Info
Martin Blaney
Reporter (Germany)
Resistance is growing within the European film industry to the European Commission's plans for copyright reform as part of its Digital Single Market (DSM).

Crimea and Ukraine-themed films and those showcasing "family values" among those to get support.

Germany's Commerzbank is prepared to serve as a financier of more international co-productions going forward as it increased its annual financing volume for film and TV production to $340m (€300m) in 2014.