Martin Blaney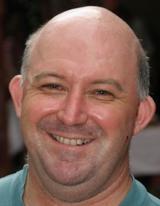 Martin Blaney covers Germany for Screen.
Contact Info
Martin Blaney
Correspondent (Germany)
SCREEN SUBSCRIBERS: Weak local titles are suffering in the face of particularly strong product from Hollywood and a dwindling art-house sector in 2015.

The 20 and 10-year sentences meted out to Ukrainian film director Oleg Sentsov's and his co-defendant Aleksandr Kolchenko have been upheld by the military division of the Russian Supreme Court.

The European Union's Digital Single Market (DSM) Strategy has occupied the minds of members of the European Parliament's Committee on Culture and Education (CULT) ahead of a meeting of EU Audiovisual and Culture Ministers in Brussels this week.