Martin Blaney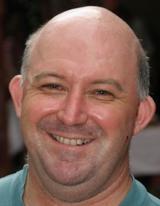 Martin Blaney covers Germany for Screen.
Contact Info
Martin Blaney
Reporter (Germany)
EXCLUSIVE: Interview with Berlinale festival director Dieter Kosslick.

Projects from Italy, Ireland, Hungary and Poland were the winners at this year's edition of the When East Meets West (WEMW) co-production market.

EXCLUSIVE: Companies from Panama, US, Middle East to debut at Berlin's EFM; Matthijs Wouter Knol discusses his first six months as market director.