Martin Blaney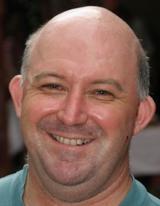 Martin Blaney covers Germany for Screen.
Contact Info
Martin Blaney
Reporter (Germany)
Four producers on Stephen Hopkins' Jesse Owens biopic Race have joined forces to produce English-language features in the future for the international market.

Last Broadcast director Lance Weiler among those set to deliver masterclasses at the St Petersburg International Media Forum, which opens tonight with Mommy [pictured].

The European film industry can probably not expect to be high on the agenda of the Commissioner-designate for Digital Economy and Society Günther Oettinger if his grilling by the European Parliament (EP) last night is anything to go by.