LATEST FILM DISTRIBUTION NEWS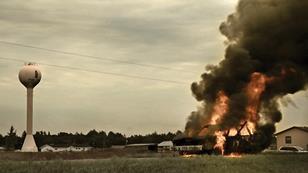 EXCLUSIVE: Deals with Wild Bunch, Memento, Submarine include doc The Seventh Fire, presented by Terrence Malick.

Jennifer Aniston drama tops Julianne Moore Oscar-winner.

The distributor has secured US rights to Shawn Rech and Brandon Kimber's documentary

EXCLUSIVE: Screen International LA Star Of Tomorrow 2014 Gerard Barrett's crime drama starring Toni Collette and Jack Reynor proved a popular sales title at the recent EFM in Berlin.
ASIA-PACIFIC DISTRIBUTION NEWS

EXCLUSIVE: New films from Ben Wheatley, Eleanor Coppola, Joshua Marston in-demand.