LATEST FILM DISTRIBUTION NEWS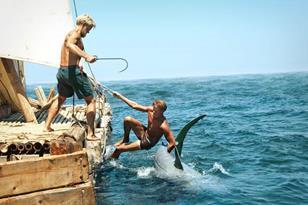 EXCLUSIVE: Two years after it first debuted, Oscar-nominated Kon-Tiki will finally be seen by UK cinemagoers.
Lynn Shelton's Laggies, starring Keira Knightly and Chloe Grace Moretz, is to be retitled Say When for its UK release.

Marvel Studios repeated last year's triumph with another rousing finale to three days of Hollywood presentations that sparked near hysteria as virtually the entire cast of Avengers: Age Of Ultron descended on Hall H.

Merger ties in with Senator Entertainment's restructuring strategy.
ASIA-PACIFIC DISTRIBUTION NEWS

Julius Avery thriller Son Of A Gun sells around the world.