LATEST FILM DISTRIBUTION NEWS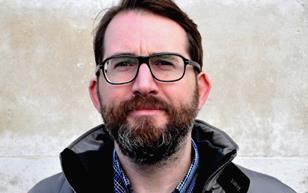 EXCLUSIVE: StudioCanal executive Nick McKay to start in April.

Dimitra Tsingou will report to CEO Mike Goodridge.

Another major project has dropped into the EFM as Sierra/Affinity consummates its lengthy courtship with the Black Bear Pictures adventure to star Matthew McConaughey and prepares to kick off international sales in Berlin next week.

Fortissimo Films has acquired worldwide rights outside South Africa to Mark Dornford-May's Breathe Umphefumlo, which will premiere Out Of Competition at the upcoming Berlin film festival.
ASIA-PACIFIC DISTRIBUTION NEWS

EXCLUSIVE: Indian drama stars Life of Pi's Suraj Sharma and The Grand Budapest Hotel's Tony Revolori.