LATEST FILM DISTRIBUTION NEWS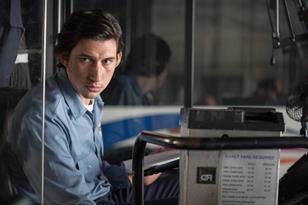 EXCLUSIVE: Adam Driver film to be released in the UK one month ahead of the US.

FrightFest panel included actor Andy Nyman, director Simon Rumley and Arrow Films' Mike Hewitt.

EXCLUSIVE: Alex Walton and his team will launch international sales in Toronto next week on the ice hockey comedy sequel starring Seann William Scott.

The distributor closed the North American deal with Indie Sales for the Swiss foreign-language Oscar submission and imminent TIFF Kids screening.
ASIA-PACIFIC DISTRIBUTION NEWS

Hong Kong and Amsterdam-based sales agent Fortissimo Films has filed for voluntary bankruptcy in the Netherlands, bringing to a close the company's 25-year run as a champion of Asian and independent cinema.