Film Bridge strikes slew of deals on Admissions
Anchor Bay takes for North America, Australia and the UK.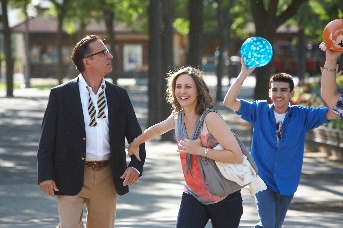 Film Bridge International has sold Admissions to Anchor Bay for North America, Australia and the UK, CDC United Network in Latin America, Chrysalis Films in France, Monolith in Poland, Gulf Films in the Middle East, Grand View in Eastern Europe, and MGN Paradise in Russia.
Last week, director Adam Rogers, producers Andy Garcia and Sig Libowitz and executive producers Ellen Wander and Sonya Lunsford wrapped production on the film in Spokane, Washington.
Andy Garcia and Vera Farmiga (pictured in this first production still) star as two strangers who connect on a college walking tour with their children.