I Used To Be Darker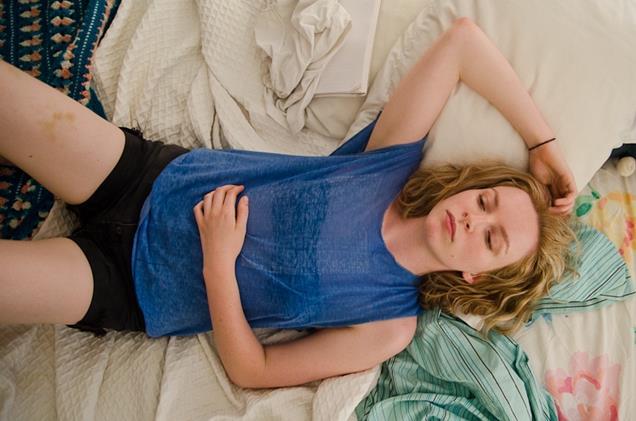 Dir: Matt Porterfield. US. 2013. 90mins
As laid-back and low-gloss as American independent cinema gets, Matt Porterfield's I Used To Be Darker is a case of take-it-or-leave-it realism. In other words, if you're drawn to the kind of unexceptional everyday characters it depicts, then you'll feel like spending time with them, and if you're not, you probably won't connect with the film at all.
What impresses is the sheer matter-of-factness in the depiction of the characters and their middle-class milieu.
That could be taken as a sign of no-compromise spirit on the part of Porterfield, whose third feature this is, following 2010's acclaimed Putty Hill. But a somewhat more conventional narrative style than its predecessor – which tackled its grittier youth milieu drama with an overt quasi-documentary edge – makes I Used To Be Darker solidly engaging, if never quite compelling. The film can expect festival admiration rather than commercial reward.
Ostensibly following Taryn (Deragh Campbell), a 19-year-old from Northern Ireland, the film introduces her at Maryland seaside town Ocean City before she freaks out at a party, apparently over troubles with a boy (who, we later learn, has made her pregnant). Distraught, Taryn turns up in Baltimore to see her mother's sister Kim (Kim Taylor) and husband Bill (Ned Oldham) – but she's chosen the worst possible time, as Kim is moving out.
The couple, both musicians, are separating, tension stemming from the fact that Kim still has a singing career, while Bill resents giving up music to run a cement business. While Kim moves out, Taryn hovers around the house until the couple's young daughter Abby (Hannah Gross), an aspiring actress, comes home.
After that, Porterfield and co-writer Amy Belk largely portray their various characters simply hanging out, and invite us to hang out with them. The two girls go to gigs and parties and share confidences, until Abby stages a petulant scene of her own, while Bill mooches in his basement, simmering over Kim's moving in with her two accompanists, one of them the new man in her life. What events ensue are largely emotional: like the scene, powerfully shot in one extended take, in which a solitary Bill sings a lovesick lament before suddenly getting up to smash his acoustic guitar.
What impresses is the sheer matter-of-factness in the depiction of the characters and their middle-class milieu (somewhat upmarket from Putty Hill, as Bill's house has a pool). The relaxed improvisational feel of the acting is never less than creditable, with Campbell and Gross particularly striking sparks, while Oldham compels in his often rebarbative tetchiness as a vulnerable man who feels cheated by life.
With a non-committal open ending and enigmatic title taken from a song lyric, the film impresses with its integrity, but its ascetic downplaying of style (notably in its washed-out photography) leaves it finally feeling diffident and a little generic. At one point, Kim (like Oldham, a real-life musician) performs a country-tinged number onstage, and ultimately, this strain of US independent cinema resembles that song: well-crafted, honest and likely to appeal if you're partial to no-frills Americana, but likely to leave you cold if you're not already committed to the genre.
Production companies: Hamilton Film Group, Steady Orbits, Nomadic Independence Pictures
International sales: New Europe Film Sales, www.neweuropefilmsales.com
Producers: Eric Bannat, Steve Holmgren, Ryan Zacarias
Screenplay: Amy Belk, Matt Porterfield
Cinematography: Jeremy Saulnier
Editor: Marc Vives
Production designer: Bart Mangrum
Main cast: Deragh Campbell. Hannah Gross, Ned Oldham, Kim Taylor