True Friends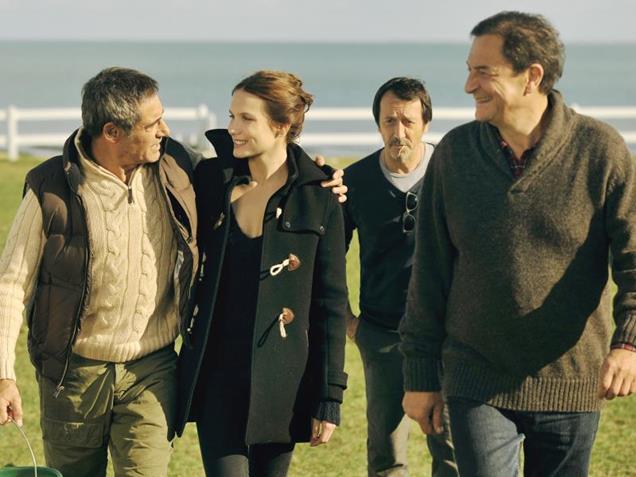 Dirs: Stephan Archinard, Francois Prevot-Leygonie. France. 2012. 104mins
Secrets and lies are at the heart of True Friends (Amities sinceres) a classily assembled French drama that ticks all of the right boxes – fine wines, sexual secrets, male bonding, seaside interludes etc – that often make up similar takes on Gallic camaraderie. But while familiar in tone it is also smartly put together, with Gerard Lanvin an impressively avuncular central presence, playing a nicely bombastic character who provides the central core to the story.
Honest, amusing and tender, True Friends is an engaging and watchable film, with Gerard Lanvin charismatic at its core.
The casting of Jean-Hughes Anglade (still playing the handsome loner) and up-and-coming young star Ana Girardot (who featured in Cloclo recently), should help sales profile, though the film should work well with festivals and distributors who are used to handling similar classy French fare. The film had its premiere at the Dubai International Film Festival.
Walter (Lanvin), Paul (Anglade) and Jacques (Wladimir Yordanoff) have been best of friends since childhood and regularly meet for lunch in Jacques' bookshop. Restaurant owner Walter is the dynamic heart of their friendship, annoying Jacques with his coffee slurping and over-enthusing about the expensive wine he brings along ("a Chateau Yqnem 1990, $1,000 a bottle" he declares at one lunch), content in his life and desperately proud his bright and bubbly 23 year-old daughter Clemence (Girardot).
But he is unaware of two things that his friends have been keeping from him. Jacques is gay and long hidden the truth from his best friend, while writer Paul has fallen in love with Clemence, and she is equally obsessed with him.
As Paul and Clemence start to sleep with each other (Paul is finally inspired to write again after five years with writers block, writing about his affair with Clemence) and Jacques decides to stand for mayoral office (to the annoyance of Walter who is friends with the current mayor), Walter finds his comfy world changing around him, eventually turning to his ex-wife Stephanie (Zabout Breitman) for advice.
Stephan Archinard and Francois Prevot-Leygonie's film is short on dramatic surprises but strong on central performances, with the three men convincing as long-time friends who may find face-to-face conversations hard at times but who still share a deep bond.  Honest, amusing and tender, True Friends is an engaging and watchable film, with Gerard Lanvin charismatic at its core.
Production company: WY Productions
International sales: SND Groupe M6, www.snd-films.fr
Screenplay: Stephan Archinard, Francois Prevot-Leygonie, Marie-Pierre Huster
Cinematography: Stephan Massis
Main cast: Jean-Hughes Anglade, Gerard Lanvin, Wladimir Yordanoff, Ana Girardot, Zabou Breitman, Natacha Lindinger