Sandy George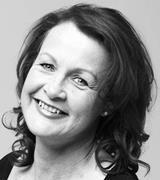 Sandy George covers Australia for Screen.
Contact Info
Sandy George
Reporter (Australia)
New research shows that the strong preference for Hollywood films in Australian cinemas is not so overwhelming online.

Figure marks second highest spend in five years.

With its depth of talent, financial incentives and appeal as a co-production partner, the growth of Australia's film industry continues unabated. By Sandy George.